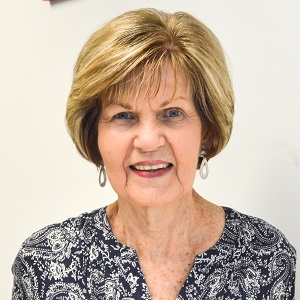 Sandra Sonnier
Telephone Center Director
Sandra joined WBA on a part-time basis in 2004, working in various operational departments. Quickly proving to be extremely conscientious and dedicated to the best interests of WBA and the clients we serve, she was promoted to the full-time position of Daytime Telephone Center Supervisor in 2005. Invaluable in this role, in 2008 Sandra was promoted to Assistant Telephone Center Director.
In 2017, Sandra was promoted to Director of the Telephone Center in Crofton. Much of her work is focused on quality control and the variables that impact this most, including recruitment of staff who have the proper skills and disposition for the job, a thorough training process to make sure they are adequately prepared before going on the phones, and ongoing training, monitoring and mentoring to help hone these skills. Sandra believes when the interviewing staff is highly trained and confident in their roll in data collection, this leads to a strong foundation of long-term interviewers, which is the key to quality control.
As part of WBA's senior management team, Sandra is primarily responsible for overseeing telephone data collection and ensuring that projects are completed on schedule while meeting WBA's high standards of quality.