Featured  |  Health Care  |  Transportation  |  Travel & Tourism  |   Financial Services  |  Associations & Nonprofits  |  Government  |  Advertising
---
WBA provides research services for public transportation agencies throughout the United States. We have expertise in conducting research for a wide range of organizations and services—from large urban systems to smaller rural services to interstate transit services. These studies have been conducted for various transportation modes, including air travel, bus, subway, light or heavy rail, pedestrian and bicycle, and paratransit service.
Our research has covered a wide variety of topics, including rider satisfaction, perceptions of service from both riders and non-riders, transportation planning, origin & destination studies, mystery riding and communications studies (e.g., effectiveness studies on advertising, signage, on-board and system announcements). This breadth of experience allows us to bring the best practices of the public transportation industry into each project.
WBA is a member of the American Public Transportation Association (APTA) and WBA transportation practice leaders are members of the National Research Council's Transportation Research Board (TRB). In addition, WBA maintains partnerships with a number of leading engineering and transit planning firms.
---
Testimonials
It is always a pleasure to work with everyone at WBA. They are easy to work with and have top-notch research capabilities, both in fieldwork and analysis. They are our go-to research firm for all of our transportation planning projects.
Working with WBA over the past fifteen years has made it possible for Art & Science Group to achieve one of its key goals: to provide our clients with the most advanced, rigorous, and sophisticated research available. WBA Research has a top-notch team that is incredibly responsive, detail-oriented, and fully committed to each and every project. As survey research gets more difficult each year, WBA continues to hire and train interviewers who are courteous, thorough, and, impressively, very cost-efficient.
I very much enjoy working with WBA Research — they excel at handling very complex projects for us that involve interviewing very difficult audiences — something that very few firms do well anymore. In addition, they provide us with superb service — the teams we work with are very knowledgeable and extremely responsive. At the end of the day, I sleep better knowing that WBA is handling our projects.

I don't think of WBA as vendors. Rather, they are an extension of my client service capabilities here at COMQuest. What I get when I rely on WBA is consistently high quality work that I don't have to worry about or agonize over. The staff does what is needed, often before I ask for it. When difficult situations do arise, they are dealt with professionally, creatively, and without the nickel and diming approach those of us running a business find so distasteful. COMQuest and WBA work as a team, not as a client and vendor. I can't think of another vendor of whom I could, or would, say this.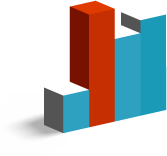 Transportation Clients
AAA
Amtrak
Alexandria (VA) DASH
Arlington (VA) Transit Bureau
Connecticut Department of Transportation
DC Department of Transportation
DC Surface Transit
Fairfax (VA) Department of Transportation
Green Mountain Transit (VT)
King County (WA) Metro
Loudoun (VA) Transit
Maryland Aviation Administration (MAA)

Maryland Department of Transportation (MDOT)
Metropolitan Transportation Authority of New York (MTA)
Metropolitan Washington Airports Authority (MWAA)
Metropolitan Washington Council of Governments (MWCOG)
Minnesota Department of Transportation (MnDOT)
Montgomery County (MD) Department of Transportation
New Jersey Transit
Northern Virginia Transportation Authority (NVTA)
Northern Virginia Transportation Commission (NVTC)
Southeastern Pennsylvania Transportation Authority (SEPTA)
South Jersey Transportation Planning Organization
Virginia Railway Express (VRE)
Washington Metropolitan Area Transit Authority (WMATA)