Featured  |  Health Care  |  Transportation  |  Travel & Tourism  |   Financial Services  |  Associations & Nonprofits  |  Government  |  Advertising
---
While WBA Research has roots in commercial, private sector marketing, we have extensive experience in the public sector. We have a long history of working with public sector organizations to bring smart, strategic business insights into the management and marketing of public sector enterprises. For many years now, all governmental entities have been called upon to use the most sophisticated business principles and techniques to improve the quality and efficiency of service delivery. We believe that the power of high-quality market research can be focused on the goals of public as well as private enterprise.
We have been awarded a Mission Oriented Business Integrated Services (MOBIS) 874-3 contract as well as an Advertising & Integrated Marketing Solutions (AIMS) contract under Schedule 541-4A. For information on procuring WBA's services through the MOBIS [GS-10F-0368Y] or AIMS [GS-23F-0312M] contracts, please visit www.GSAeLibrary.gov or contact Steve Stern at sstern@WBAresearch.com.
We've listed a few of our many government clients here.
---
Testimonials
WBA Research is comprised of some of the brightest stars in market research I have ever worked with. While academic, they are real-world researchers – not coming from an "ivory tower" perspective. Together, we innovated, collaborated and succeeded in providing the information necessary to move my organization forward.

It is always a pleasure to work with everyone at WBA. They are easy to work with and have top-notch research capabilities, both in fieldwork and analysis. They are our go-to research firm for all of our transportation planning projects.
Working with WBA over the past fifteen years has made it possible for Art & Science Group to achieve one of its key goals: to provide our clients with the most advanced, rigorous, and sophisticated research available. WBA Research has a top-notch team that is incredibly responsive, detail-oriented, and fully committed to each and every project. As survey research gets more difficult each year, WBA continues to hire and train interviewers who are courteous, thorough, and, impressively, very cost-efficient.
I very much enjoy working with WBA Research — they excel at handling very complex projects for us that involve interviewing very difficult audiences — something that very few firms do well anymore. In addition, they provide us with superb service — the teams we work with are very knowledgeable and extremely responsive. At the end of the day, I sleep better knowing that WBA is handling our projects.
I don't think of WBA as vendors. Rather, they are an extension of my client service capabilities here at COMQuest. What I get when I rely on WBA is consistently high quality work that I don't have to worry about or agonize over. The staff does what is needed, often before I ask for it. When difficult situations do arise, they are dealt with professionally, creatively, and without the nickel and diming approach those of us running a business find so distasteful. COMQuest and WBA work as a team, not as a client and vendor. I can't think of another vendor of whom I could, or would, say this.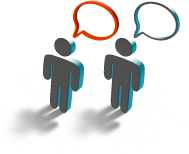 Government Clients
Air National Guard
Army National Guard
Cambridge, Massachusetts
Camden County, New Jersey
Consumer Product Safety Commission
Department of Veterans Affairs
Maryland Aviation Administration
Maryland Department of Health and Mental Hygiene (DHMH)
Maryland Department of Transportation (MDOT)
Maryland Health Care Commission (MHCC)
Maryland Transit Administration (MTA)
Metropolitan Atlanta Rapid Transit Authority (MARTA)
Metropolitan Washington Airports Authority (MWAA)
Montgomery County (MD) Division of Transit Services
National Archives and Records Administration (NARA)
New Jersey Transit
New York Metropolitan Transportation Authority
Northern Virginia Transportation Commission (NVTC)
Office of Vermont Health Access
Ohio Department of Job and Family Services
U.S. Census Bureau
U.S. Coast Guard
Washington Metropolitan Area Transit Authority (WMATA)